San Diego Mobile Notary Services at Your Convenience
Black Seal Mobile Notaries will provide you with notary public services at the convenience of your home or office throughout all of the San Diego County.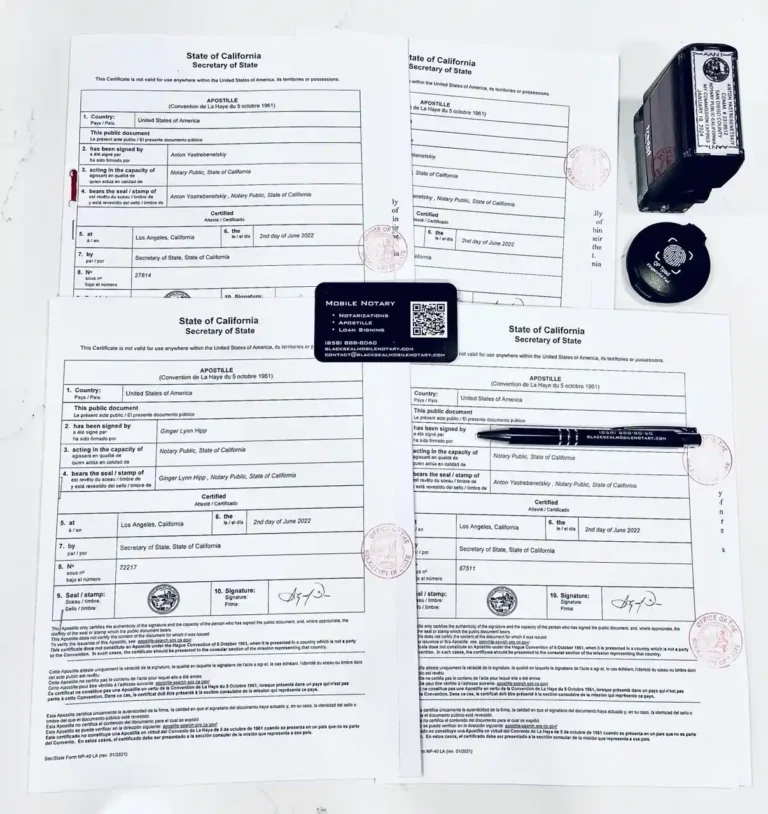 Our experienced San Diego Mobile Notaries are ready to meet you at you at local coffee shop, residence, business, hospital or correction facility to provide notary public services anywhere in San Diego County for any private or corporate need.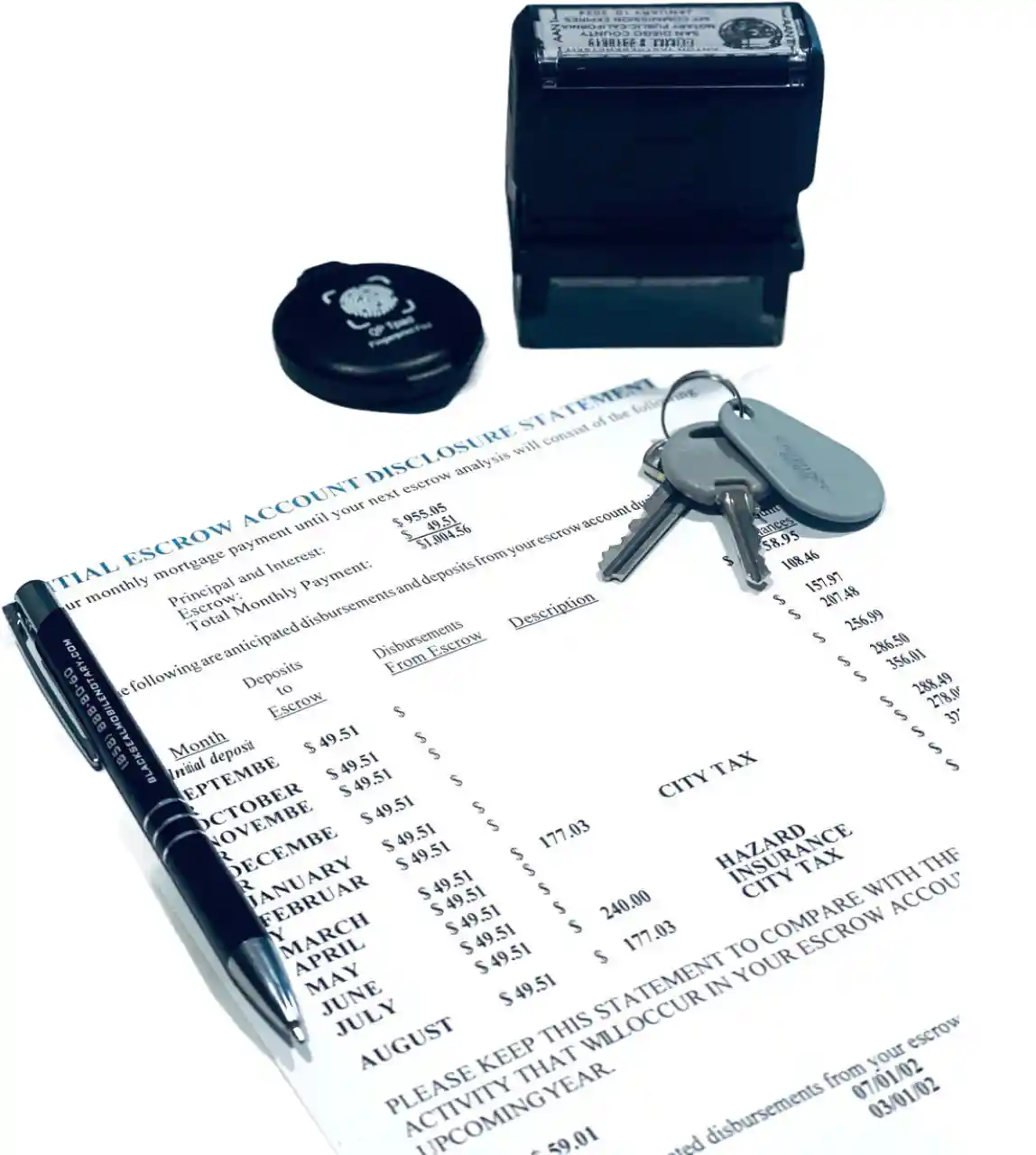 In a short time, our professionals specializing in Apostille Certification In San Diego will carry-out  the process of document authentication for international use, making this subsequent process of San Diego Apostille as simple as possible for you .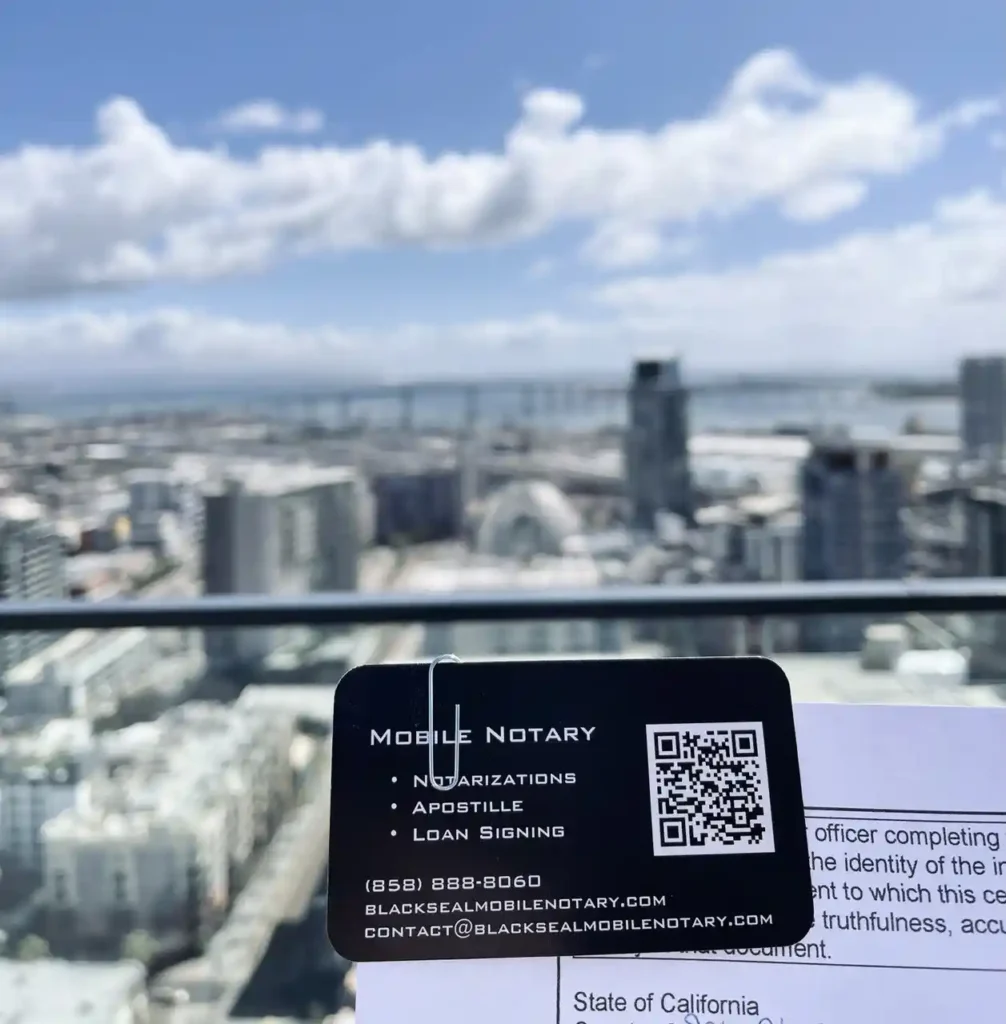 Our proficient San Diego Loan Signing Agents will use their knowledge and experience to guide a borrower through the loan signing process, making sure all the dates, signatures, and initials are exactly where they are needed to be bu guidance of our San Diego Mobile Notaries.
We are a San Diego based small team of experienced Mobile Notaries, who values your time and understand how important is the proper signature authentication for successful execution of your business. 
Our San Diego Mobile Notaries come to you fully equipped with proper stamps, embossing seals, seal impression inkers, notarial certificates, and record keeping journals.
We provide our mobile services throughout the San Diego county 24 hours a day, 7 days a week. At this time we only provide mobile services. Office appointments are not available.