Miramar Mobile Notary Services at Your Convenience
In need of a trustworthy and cost-effective Miramar mobile notary or apostille service? Your search concludes at Black Seal Mobile Notary. Reach out to us at (858) 888-8060 for proficient and prompt services that address all your Miramar mobile notary and apostille necessities.
Benefiting from years of expertise, we skillfully manage the intricacies of notary and apostille procedures in Miramar, promising reliability and timeliness in every transaction. Our versatile services, which include hospital notary, loan signing, and jail notary, are at your disposal 24/7 at a fixed rate.
Experience the convenience of our Miramar mobile notary services and see why many endorse us. Avail a special discount with the promo code NOTARY13. We are committed to offering exceptional service, streamlining your notarization process, and guaranteeing a smooth, hassle-free experience.
Call/Text (858) 888-8060
Miramar Mobile Notary & Apostille Services
If you are seeking a Mobile Notary Public in Miramar, avoid the search engine hassle of looking up "notary near me" and directly call Black Seal Mobile Notary at (858) 888-8060. We are here to assist you in various areas including Mira Mesa, Solana Beach, Poway, and even Oceanside, all within the confines of San Diego County. Rest assured, our notary will arrive promptly and address all your Miramar mobile notary and apostille needs with utmost professionalism.
Whether you are involved in the legal, escrow, mortgage, or administrative sectors, or simply cannot find the time to step out of the office, we are here to facilitate you. Black Seal Mobile Notary & Apostille Services in Miramar stands as your premier choice for getting your documents notarized or apostilled. Reach out to us for a price quote and to schedule your Miramar notary or apostille appointment. We promise to complete the majority of notary services in Miramar within 24 hours or less. Do not hesitate to contact us for any notary public or apostille needs in Miramar.
Our extensive experience in Miramar has endowed us with a deep understanding of the region, making us more adept at assisting you with your notary and apostille requirements. We hold our California notary commission in high regard, emphasizing trustworthiness, professionalism, and punctuality in every transaction. We are eager to learn the search term you used to find our Miramar mobile notary services, helping us to better serve the residents of San Diego County and the surrounding areas more effectively. Mention that you found us online and use the promo code NOTARY13 to avail a special discount.
Experience the convenience of a 24/7 mobile notary in San Diego County. Unlike many, we are available around the clock, ready to fulfill your notarization needs in Miramar at any time. Our meticulous attention to detail and transparent pricing will surely impress you. We offer a fixed rate that includes both travel and service charges, providing a seamless experience for our clients.
Choosing a notary public you can trust is vital. Allow Black Seal Mobile Notary & Apostille Services to demonstrate our commitment to your satisfaction. We aim to assist you with mobile notary and apostille services at highly reasonable rates, fostering a sense of ease during potentially stressful situations. We invite you to experience our services and decide on future engagements or recommendations.
Explore our Mobile Notary & Apostille Services for more information on offerings in Oceanside, Solana Beach, and Poway. Reach us via call or text at (858) 888-8060, email at [email protected], or visit our office at Black Seal San Diego Mobile Notary & Apostille, 9110 Judicial Dr, San Diego, CA 92122.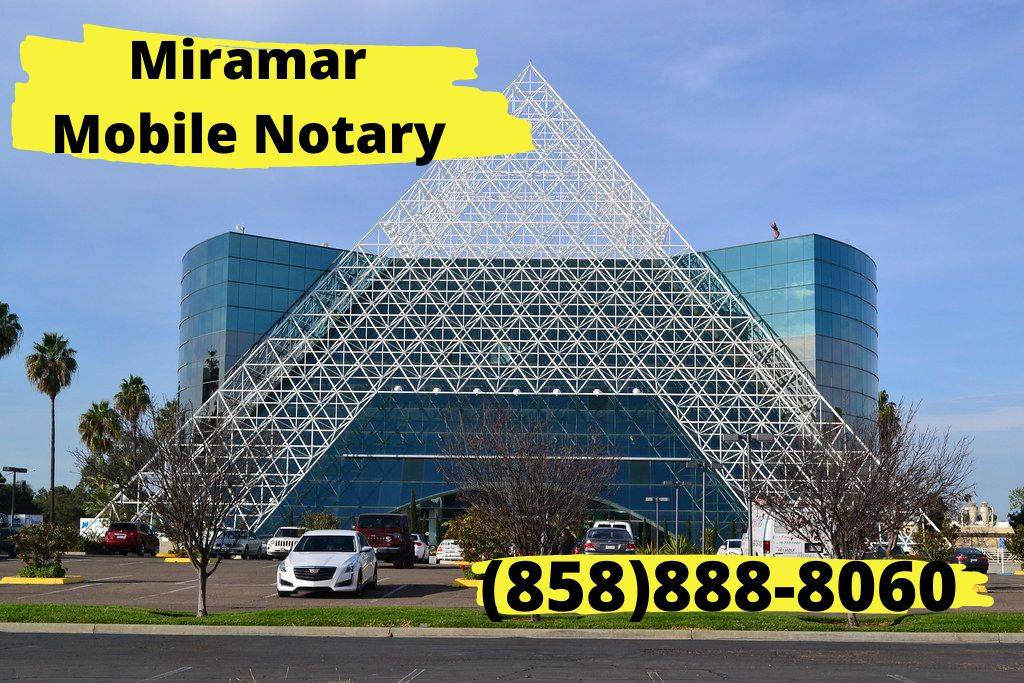 San Diego Mobile Notary & Apostille Service Areas