Are you moving to another country? Do you intend on doing business internationally? Do you own property overseas that you are intending on selling? Will you be adopting a child who was born in a foreign country? If you intend on traveling, working, living, or doing anything else in another country, while it's certainly exciting, it can also be overwhelming, as there are so many details that need to be attended to. Of all of those details, certifying and authenticating necessary documents is top on the list of importance.
While the documents that you have maybe valid in the United States, they won't be accepted in foreign jurisdictions unless they are authenticated. This process can be quite complex, time-consuming, and overwhelming, to say the least. You'll need to obtain authentication from a number of officials in the country where the documents were issues, as well as the country where the documents will be used. The certification process of these documents must be done right, otherwise, they will not be accepted in the country where you intend on using them; therefore, understanding the processes that can be used to authenticate the necessary documents is vital. There are two ways that you can achieve this: apostille and authentication.
What is an Apostille?
An apostille is a form of authentication that simplifies the process of legalizing and authenticating public and legally binding documents so that they will be accepted and recognized in countries that are members of the Hague Convention Treaty, an international treaty that was passed in 1961. In short, an apostille makes the documents valid internationally. Apostille is a French word that translates to "certification" in English. It can be compared to the domestic validation of documents, which is known as a notarization. If the country that the document originated in and the country where the country will be received are members of the Hague Convention Treaty, an Apostille document will not need to be notarized.
If you require an Apostille San Diego, the certification will be issued by the office of the US Secretary of State or by another US authority, such as a federal court clerk or a US Department of State Office of Authentications. Typically, documents that require apostille don't require additional certification or legalization by the embassy or consulate of the international country where the document will be used; however, it is important to note that there may be some exceptions that will require authentication, as well.
What is a Document of Authentication?
If you are intending on moving to, conducting business in, going to school in, purchasing or selling property in, moving to, or doing anything else that requires public or legally binding documents in another country, and that country is not a member of the Hague Convention, the documents will need to follow an authentication process in order to confirm their validity. With authentication, the documents will need to be notarized, reviewed by California or San Diego officials. They will then need to be certified by officials from the State Department.
Once the authentication has been secured, you will then need to seek certification for the document within the foreign country. This is a process that is referred to as "legalization" and it occurs at the embassy or consulate of the country.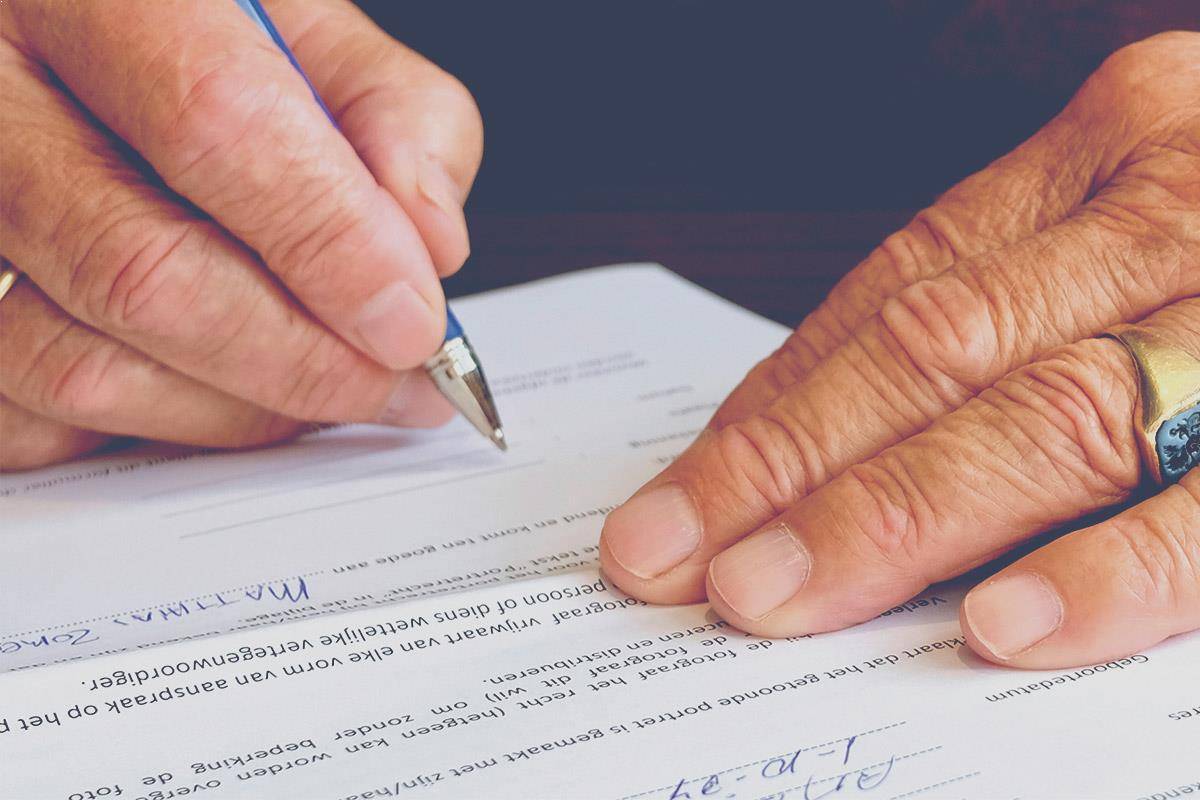 Can an Apostille and Authentication be Interchanged?
No, they are not interchangeable; furthermore, the proper process needs to be followed for each one, otherwise, the documents will not be valid in the foreign country. For instance, the United States and Canada are trade partners, but the US is a member of the Hague Convention, while Canada is not. In this case, authentication will be needed. The United States and the Bahamas, on the other hand, are both members of the Hague Convention, and as such, in order to do business in the Bahamas, you will need an apostille for any necessary documents.
How to Get an Apostille or Authentication
Since the process of attaining an apostille and authentication are both time-consuming procedures that can take several weeks to process, and because they require in-person visits to embassies and consulates, having a firm understanding of the necessary requirements of the country that you want to send the documents to is an absolute must.
All of the necessary documents have to be original and they must be completely filled out; photocopies are not permitted. If additional documents or annexes are required, those need to be attached with the original document so that they can be reviewed, too. Moreover, if documents require translating, a translator that has sworn their translation is accurate or a legal translation may be needed by the foreign country.
You should also be ready to provide the foreign authority with the documents for a long period of time, as it is not uncommon for the documents to be held onto for a while. With that said, you will want to plan according to in order to make sure that you are prepared and know what to do in the event that you need those documents while the foreign authority still has them in their possession.
What Kind of Documents Can Get an Apostille or Authentication?
Pretty much any public or legally binding document that is issued by a country and that will be sent to a country that is a member of the Hague Convention can receive an apostille or authentication. Examples of just some of these documents include:
Birth certificates
Death certificates
Marriage certificates
Divorce decrees
Wills
Naturalization certificates
Powers of attorney
Diplomas
Transcripts
Passports
Corporate documents
Driver's licenses
FBI background checks
Letters issued by the IRS
Letters issued by Social Security
Police reports
Name change documents
Looking for an Apostille Near Me?
Do you need a birth certificate apostille? Do you require authentication for a corporate document? Whatever the case may be, our power of attorney apostille at Black Seal Mobile Notary can help. Contact us today to find out how can assist you with all of your certification and authentication needs.